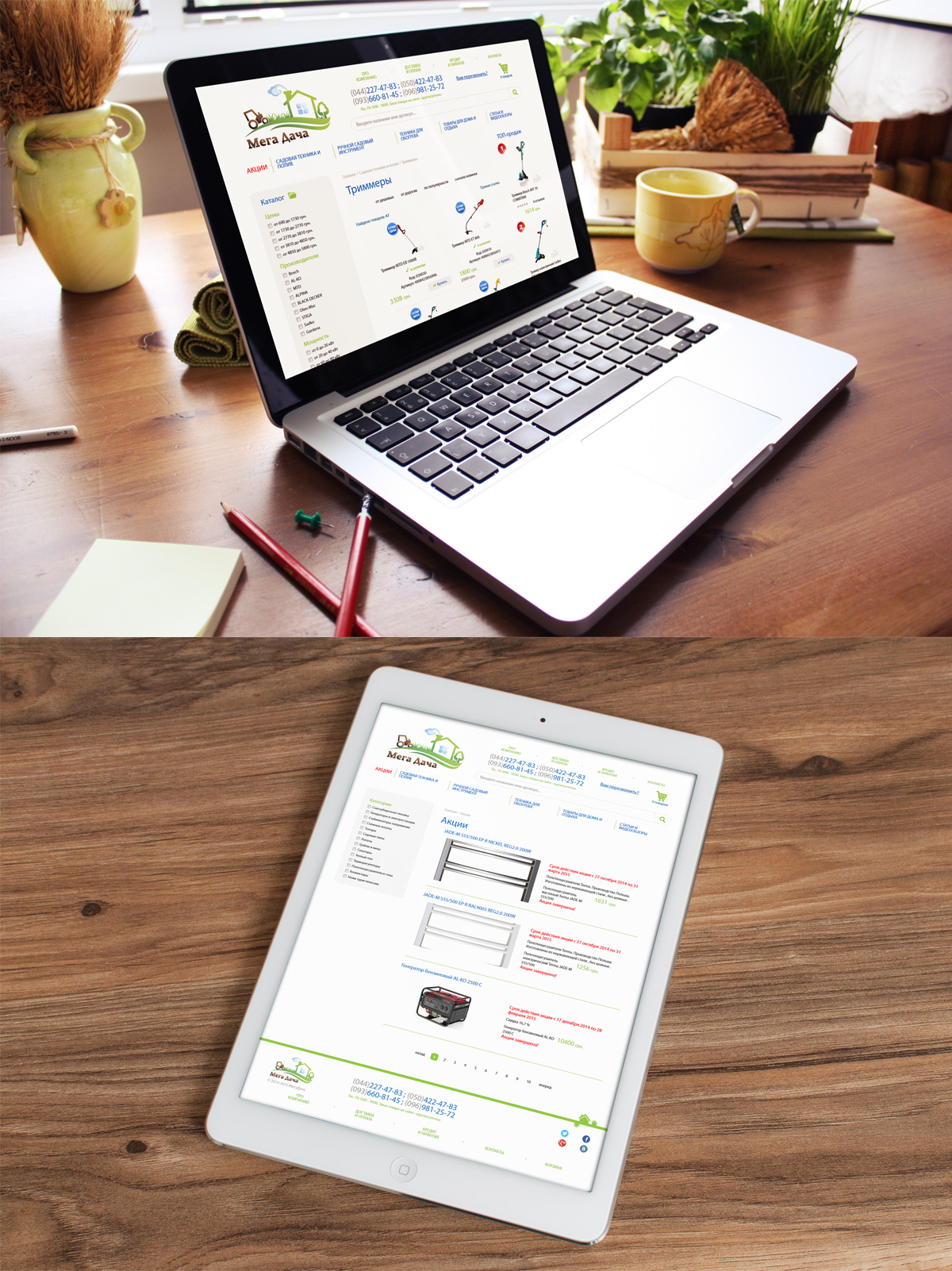 Online shop.

Concept of convenient and quick search for goods to order has been implemented. The store has been adapted for mobile devices.

The store management system provides the following features:

- catalogue of goods management (goods, categories, brands, product parameters, related products);
- order management;
- maintaining list of customers and subscribers;
- exchange rates management;
- processing applications for "call back", customer inquiries and reviews of goods;
- organizing promotions and discounts for various types of products ("Simple discount", "Discount on the amount of order", "Gift upon purchase");
- management of articles and video reviews;
- management of employees and their job responsibilities;
- unloading on portals Price.ua, Nadavi.com.ua, Bigmir.net;
- updating prices and quantity of goods from XLS file;
- keeping records of prices for goods in 3 currencies (UAH, USD, EUR);
- creation (almost in one click) of express invoice for sending order via "Nova Pochta" (mail service delivery).
CSS
HTML5
JavaScript
PHP
Yii Framework
MySQL
SVN
Workbench
iManager